Vicente Rojas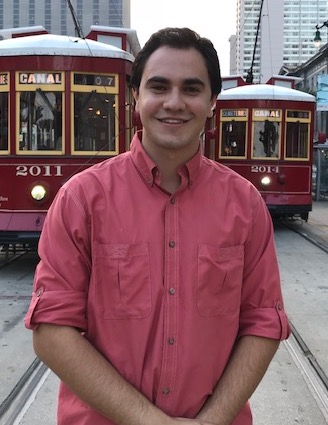 Education
BS, Abilene Christian University, Engineering, 2017
Honors and Achievements
Latest Scholarly Presentations
Rojas, V. (2015) Teaching Introductory Physics through Visual Computational Models, Waco, TX
Rojas, V. (2014) Wire Tension Measurements and Analysis for New COMPASS Drift Chamber, Waikoloa, HI
Professional Services
Engineer in Training - Texas Board of Professional Engineers
Community Services
Expertise and Repertoire
Proficient with AutoCAD, Inventor, Microsoft Excel, Python, C++, & JAVA.
Experience with design of mechanical systems, piping design, and load calculation software.
Awards
Languages
Bilingual in English and Spanish
Biography
Vicente grew up in Torreon, Mexico. In 2017, he received a bachelor's degree in engineering from Abilene Christian University. He worked as a mechanical engineer for Bryan, Parks & Associates, a consulting engineering firm in Abilene where he designed heating, ventilation, and air conditioning systems. In 2020, he joined NEXT Lab as a research engineer.