Samuel Mulder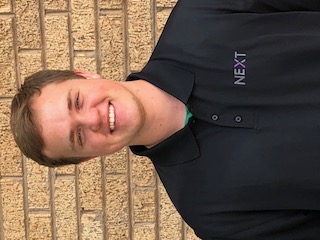 Medical Physics Student
Graduated: December 2019
Email: slm14b@acu.edu
I am a Medical Physics major from Houston, Texas. I am expecting to graduate in December 2019. I began working with NEXT in Spring '18.
Contribution to NEXT
In collaboration with others, I have designed and implemented a gas blanket system for our Molten Salt Test Loop. I am currently helping develop novel, high temperature flow measurement instrumentation.
What you like about NEXT?
NEXT is great at bringing people from many different scientific backgrounds together to collaborate. You will get an opportunity to learn things outside your specific area of research and appreciate what it is like to work on a complex project.