Benjamin Camp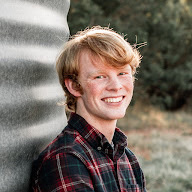 Physics with a Minor in English
Expected Graduation: May 2025
Email: bwc20a@acu.edu
Hello! My name is Ben Camp, and I am have lived here in Abilene, Texas for most of my life. In my spare time I like to read, play guitar, and enjoy the great outdoors. I long to know the patterns that underly the universe, both physical and spiritual. I love all things adventure, and I am thrilled to be on this adventure with NEXT along with such amazing people!
Contribution to NEXT
I am a student researcher for the MSS program.
What you like about NEXT?
My favorite thing about working at NEXT is the community. Not only does NEXT aspire to care for the world by meeting the its fundamental physical needs, but the people themselves embody this care on a personal, every day level.